9 Feb
Interac Casinos Canada: Instant Transfer Gambling in Canada
Interac is one of the most popular ways to deposit on online casinos and other gambling sites these days. This Canadian-only method has been around for a few decades. But only in the last five years or so has it really begun to take hold. In this guide we'll look at the best Interac casinos and other betting sites.
What is Interac?
Interac is a Canadian nonprofit interbank network. It was formed as a cooperative venture between 5 major banks: Scotiabank, TD, CIBC, RBC and Desjardins. It essentially serves as the main debit card provider in Canada. However, it rarely actually hands out debit cards and most of its operations are online or over a virtual network.
The user simply needs to enter their PIN when making a purchase. The amount will be deducted from their bank account and will be handed to the merchant.
In 2001, Interac became more popular than cash as a method of payment. In the years since it has also surpassed all other payment methods.
Who Can Use Interac Casinos?
Anyone with access to a participating bank can use the Interac instant transfer system. This accounts for most banks in Canada, as there are over 80 member organizations, as well as tens of thousands of ATMs. In most cases, if you have a Canadian bank account and you have access to an online banking setup, then you can use Interac.
If not, it may be worth changing your bank. There are many benefits to using Interac, and with so many available banks and so many compatible services, it's worth the effort. As well as many online casinos and sports books, Interac is also accepted at close to half a million merchants across the country, from the small to the big and everything in between.
How to Use Interac Casinos
Once you have set yourself up to use the Interac system (which happens courtesy of your bank) then you will be given a unique PIN. This PIN is all you need to make payments. You can make payments throughout Canada and on any online sites that are compatible with Interac. You can also make payments in many locations in the United States, although the Interac service is strictly limited to customers in Canada.
The only fee is a processing fee, but this is much smaller than many similar methods. In all cases these fees are charged to the merchant, but very few of them will pass these charges onto the customer.
Interac is safe, it's fast and it's easy. It was hailed as a revolutionary way to pay when it was first launched and it has remained that way since. Of course, these days there are many more "revolutionary" payment methods competing against it. But the fact that Interac has become so ingrained in the culture, and the fact that it is the preferred payment method of choice for most of the country's merchants, means it is well ahead of the competition.
The Best Interac Casinos in Canada
Although Interac is very popular in Canada, the fact that it is not used outside of this country means it's rare to find online casinos that accept it. If you stick with an online casino that is based in and operates in Canada, then you shouldn't have an issue. However, such casinos are very rare. Most online casinos that accept Canadian players are actually based in Europe or Central America.
The best option is to stick with Royal Vegas Casino. This is actually owned by a Maltese based company and it is also regulated in Malta. However, since the very beginning Royal Vegas has opened its doors to gamblers around the world and has proved particularly popular in Canada and Australia.
Royal Vegas has been one of the most popular international casinos in Canada for the last few years and its compatibility with Interac has played a major role in this. It's not just about convenience though as there are many other benefits to this casino.
Using Royal Vegas Casino
There are over 400 games on Royal Vegas. These are perfect for using up the big bonus that you'll get when you start. This bonus is paid out over three deposits, only one of which is a 100% matched deposit bonus. So, to make the most out of this you should look to try and hit the maximum with your first deposit; load a very small amount into your account for your second; and then deposit what's left with your third.
Royal Vegas want you to go all-out with each deposit, of course. But careful manipulation like this could result in you getting an extra few hundred dollars to play with. You should also make sure you bookmark the Fortune Lounge Group and keep your details to hand. You'll be signed up automatically for this and many players forget about, or ignore their membership. But with so many additional bonuses on offer, it's something you want to be paying close attention to.
Using Interac in Land-Based Casinos
Don't forget, Interac can also be used offline, which makes them a great option for gambling in a land-based casinos. There are many of these available through Canada and the majority of them accept Interac.
Such is the case with the River Rock Casino Resort in BC and the Caesars Windsor in Ontario. These are two of the biggest and most well known casinos that accept Interac, but there are many more. In fact, you may have more luck with smaller resorts and venues, not to mention race tracks and card rooms. These all accept debit card payments from Canadian gamblers, which means they all accept Interac.
Interac truly are a great option whatever you do and however you prefer to gamble. Of course, for most gamblers they don't quite offer the same benefits as web wallets and e-Checks. They prefer the disconnect that some of these methods offer and the fact that their details aren't completely tied up in them. But for most, there is no such issue and it doesn't get much better than Interac.
#1 Canadian-Friendly Casino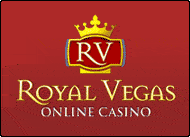 RoyalVegas.ca is our editorial pick for your specific gaming needs in 2021. Currently offering an entire suite of live dealer games, as well as a wide range of Canadian deposit options, RV truly offers a world-class gaming experience.